Hickory Bluff Club and Marina – Membership Application and Information
The Hickory Bluff Marina is now an exclusive Club and Marina with an entirely new structure put into motion far more advanced and Club Structured than ever before, and as always, keeping our club members in mind pertaining to proper amenities and a relaxing, pleasant atmosphere. For new and returning members, please click here to see the new rules.
2018 MEMBERSHIPS AVAILABLE! CLICK BELOW OR PHONE JEROME DEAN @ 912-262-0453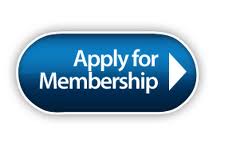 Click here to Apply for Membership. Under new Leadership and Management, the Club will excel in a positive direction like never before with Point of Sale and Tablet Linked Technology for Sales and Weekend Tabs, Top of the Line Ice Machines with no Ice Limits, quality bait shrimp and other live bait, Safe 'Bump-Friendly' Docks, a Friendly, an inviting atmosphere offering respect and southern hospitality and treatment to each and every member, equally.
If you've haven't yet been down to the Marina, feel free to come by and meet the new Leadership and Management, get acquainted with the overall inviting atmosphere of our facility and enjoy your first Launch on us… We want you to "take it for a spin" just to be sure you enjoy the Marina and the atmosphere as much as we predict.
Those of you who are ready for a Membership, please feel free to print the application below and email it to info@hickorybluffclub.com or simply drop it in the mail, or bring it by with the manager, Jerome Dean.